Cardi B "accidentally" le@ked a topless photo of herself on social media after days of whirlwind birthday festivities in Las Vegas. 
The "WAP" hitmaker who recently turned 28 uploaded a nude selfie to her Instagram story on Tuesday in which she was seen relaxing on a couch without a shirt on. She later deleted the image after realizing her "mistake," but it was too late for the rapper to stop the topless photo from going viral.
READ ALSO: I am taking the FDA and Gaming commission to court—Wendy Shay cries
Addressing the le@k in a Twitter voice note, the I Like It rapper explained: Lord, why the fuck you have to make me so fuckin' stupid? … Why? Why, why, why?" she said in the note. 
READ ALSO: Musician Takes Off Her Top On No Bra Day & Shows Us The Real Size Of Her B00Bs (Photos)
"You know what? I'm not even gonna beat myself up about it. I'm just gonna eat my breakfast. I'm just gonna eat my breakfast, right? I'm gonna eat my breakfast and then I'm gonna go to a party. Because I'm not even gonna think about it. I am not going to think about it, OK? No, I'm not. I won't. It is what it is. Shit happened. Um, f*ck it. It's not even the first time. I mean, I used to f*ckin' be a stripper, so whatever. Ay dios mio."
She also addressed the incident with a message on her Instagram story saying, "I did not posted no story about me suing nobody…nobody to be sued for. It was my f*ck up…sh*t happens."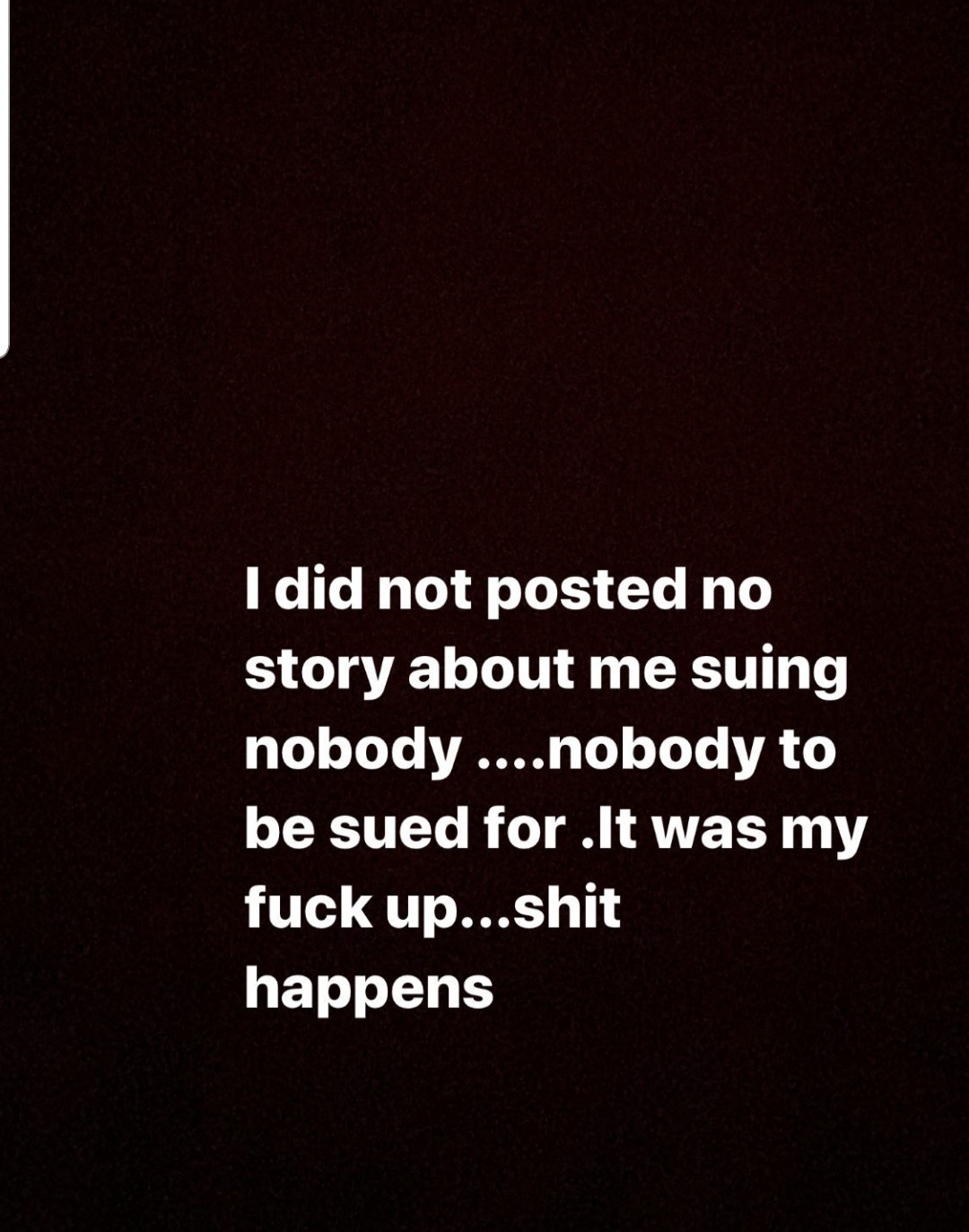 THANK YOU for constantly reading our stories! Press the red and white BELL ICON below to be notified anytime we post a story.