Kumawood princess, Clara Amoateng Benson, known in showbiz as Maame Serwaa is the latest to add her voice to the mourners of Bishop Bernard Nyarko.

Maame Serwaa who rose to fame in the showbiz industry at a very tender age by properly executing roles given to her to play in movies took to her Instagram page to mourn her father figure in the movie industry.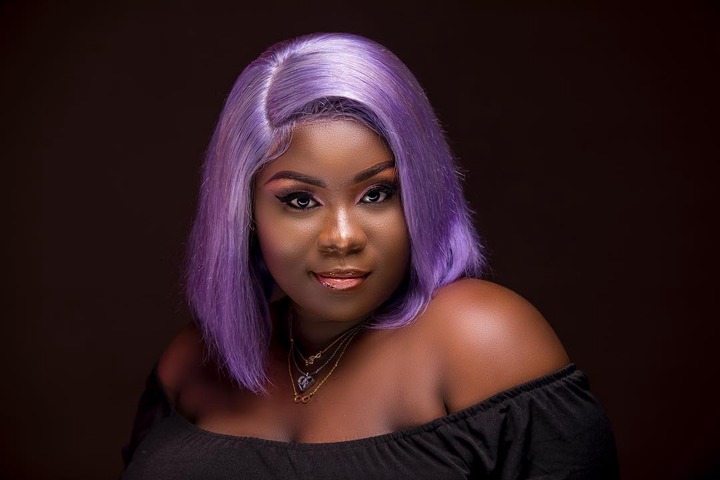 The young actress who couldn't hide pains the sudden demise of Bishop Bernard Nyarko has caused her composed a message to remind we live that we can also die at any moment.
READ ALSO: Keri Hilson drops exclusive studio session with Stonebwoy (Video)
She Wrote

We don't post the dead to prove we love them. We only post people when they die because we're scared and we want to remind each other all we got is us. All that pride and pushing people away because of prestige. We post the dead because we want to remind ourselves we're all equal. Famous people die. We sometimes post famous people even tho we don't know them personally but we still share their photos because we want to remind each other we're all equal but it doesn't have to end in a blink of an eye. Days and weeks will go by and we'll forget about the dead. And we'll start acting heartless towards people, what a crazy world we live in!!. We need to keep reminding ourselves that we are all we got!
See Screenshot below;
Don't miss any of our stories! Press the red and white BELL ICON below to be notified anytime we post a story. Thank you.